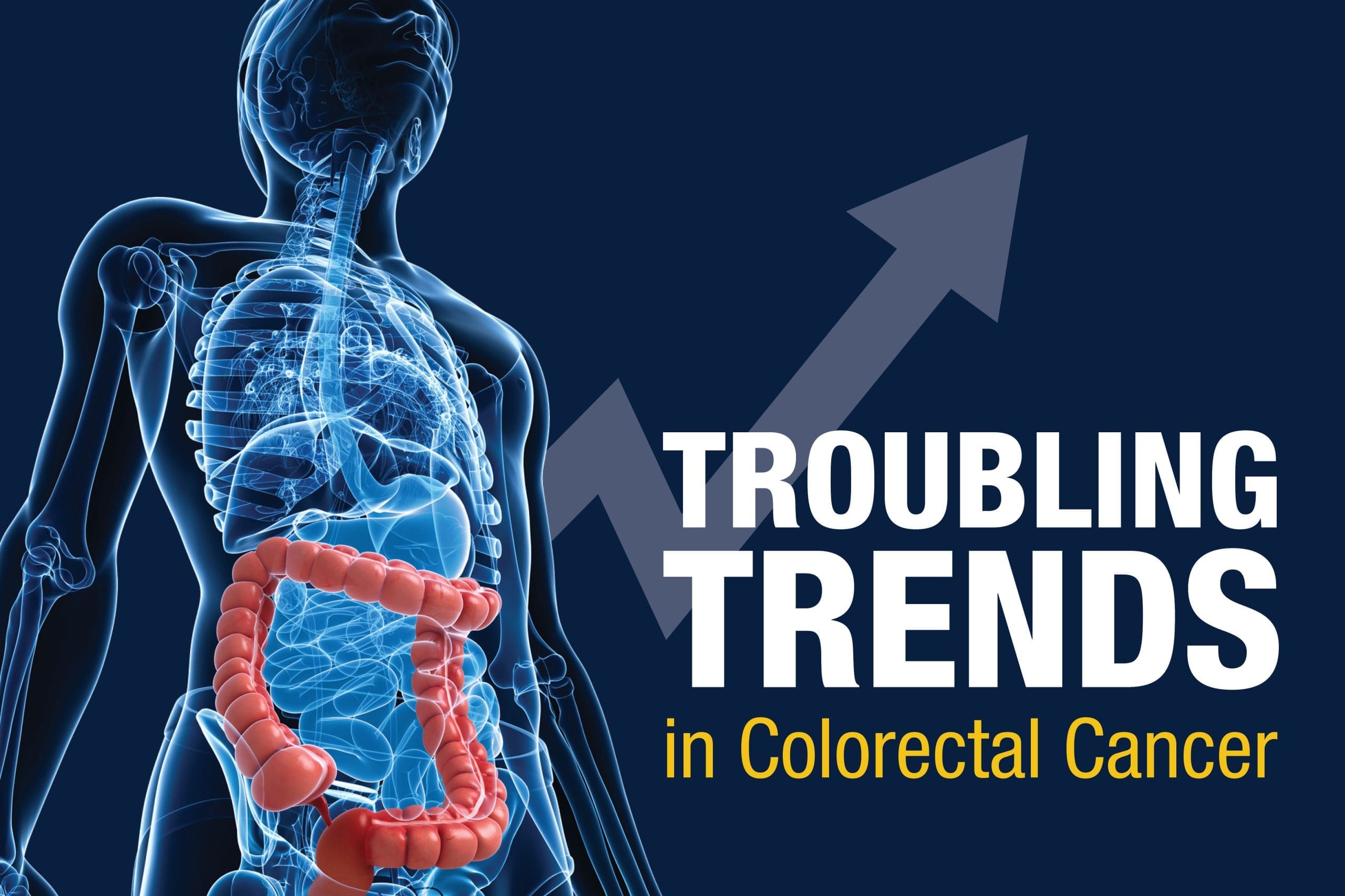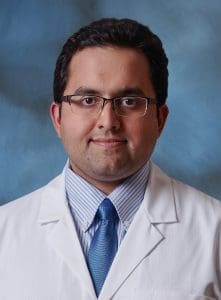 By Ammar Hassan, MD
Specialist in hepatology, gastroenterology and internal medicine for University of Michigan Health-West
Colorectal cancer is the third most common cancer in the United States and the second leading cause of death from cancers that affect both men and women.
Even so, nearly one-third of eligible adults do not keep up with the recommended screenings that could save their lives.
This is especially troubling amid trends we are seeing in colorectal cancer, including a sharp, unexplained increase in cancer among younger patients, racial disparities, and screenings being put off during the pandemic.
The University of Michigan Health-West Gastroenterology and Colorectal Surgery office is committed to closing the gap in screenings – a critical tool to detect growths or cancers at early stages, when they are more easily treatable.
Three trends make this more important than ever:
Colorectal cancer (CRC) is rising sharply in people aged 18 to 35, a population that is years away from getting their first screening colonoscopy: About 60% of these young patients are diagnosed with advanced (stage III and IV) CRC. If current trends continue, cases of CRC in people under 50 are expected to nearly double by 2030. Last year, the U.S. Preventive Services Task Force and the U.S. Multi-Society Task Force on Colorectal Cancer recommended that most Americans be screened for CRC at age 45 — five years earlier than previously recommended — and continue with screenings periodically until age 75.
Colorectal cancer incidence and deaths are higher among Black patients: During 2012-2016, CRC incidence rates in Black patients were about 20% higher than those in non-Hispanic white patients. The disparity for mortality is twice as high: CRC death rates for Black patients is almost 40% higher than among non-Hispanic white patients.
Millions of Americans missed screenings during the pandemic: Over the past two years, COVID-19 caused significant disruptions in medical care. The absolute deficit for CRC screening across the U.S. is estimated at 3.8 million people. As a result, modeling studies predict a rise in CRC incidence by 0.1% to 1.2% by 2050, along with a rise in mortality between 0.2% to 2%. Translated over a large population, the numbers are significant and concerning.
THE RIGHT TEST AT THE RIGHT TIME
There are only a few standardized, evidence-based CRC screening tests. These include invasive tests such as colonoscopy and noninvasive stool test such as fecal immunochemistry (FIT) and multi-targeted stool DNA (MT-SDNA) such as Cologuard©.
As with other screening tests, pretest probability (primarily determined by established risk factors) is paramount in ordering the right screening test for the right patient at the right time. This also will determine further surveillance testing and intervals.
Risk-based assessment is an effective strategy when it comes to CRC screening. Providers can calculate their patients' 5-year absolute risk and lifetime risk of developing colorectal cancer using online calculators such as the Colorectal Risk Assessment Tool (CCRAT) from the National Cancer Institute website. Medical society guidelines have also incorporated overall risk-based assessment for physician guidance. See an example in this graphic from the American Society of Gastrointestinal Endoscopy (ASGE).
All screenings can be ordered through the University of Michigan Health-West electronic medical record and are completed within our Clinically Integrated Network of providers. Contact the University of Michigan Health-West Gastroenterology department at 616-252-5775 for more information.