It's more important than ever to pay attention to your health. We give you choices:

See your provider in person
*UM Health-West is asking all patients to wear a mask or face covering for in person appointments regardless of your vaccination status.
With safety procedures in place, our offices are open and ready to see you. Details for your visit and safety instructions will be provided before your visit. Please contact your provider with specific appointment requests and questions.

Virtual Visits
You can connect online with your provider for a video discussion from the safety and comfort of your own home. Learn more about Virtual Visits here.
On-demand Virtual Visits are also available Monday – Friday from 5 -10 pm. Select "Talk to a Doctor" in MyChart.

MyChart E-Visits
If you are an established UM Health-West patient, E-visits are available to handle routine health issues such as allergies, nausea, diarrhea, rash, headaches and more. Log in to your MyChart account to begin an E-visit.
---
Office Visits
With your safety in mind, we have developed procedures to protect you during your visit. We're controlling the number of patients inside at any given time, and we're using our expertise to keep you safe.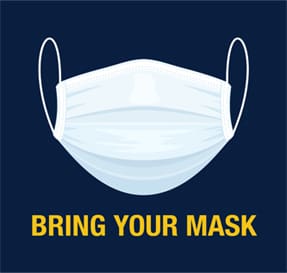 Here's what to expect:
Schedule your visit through MyChart or by calling your provider's office.
You must bring your own mask to the appointment. Even if you are vaccinated, you are required to wear a mask in healthcare settings.
Please use MyChart to complete the check-in process before your appointment.
Our staff will be wearing Personal Protective Equipment. Don't be alarmed. This is to keep patients, employees and the community safe.
Please note we still have restrictions for visitors. Read the current Visitor Policy here.