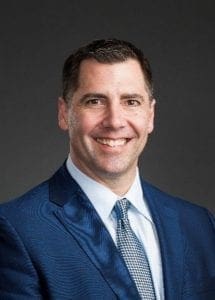 Dear Prospective Resident,
On behalf of the faculty and staff of the UM Health-West Orthopaedic Department, we want to thank you for your interest in our residency training program.
The Orthopaedic Residency Training Program at UM Health-West is a five-year program with two resident's per year. Our residency program challenges each resident to reach their full potential as clinicians, surgeons, and healthcare leaders. This is accomplished through a foundation in education and early/often/diverse surgical experiences. The training program focuses on a graduated philosophy to attain a complete skill set required for orthopaedic surgeons.
Excellence, expectations & mastery
Our program has clear expectations that senior level residents have a clinical and surgical mastery of orthopaedic pathology and treatment. The program is led by thirty orthopaedic surgeons who provide a broad perspective of each subspecialty. Residents who join our team understand this is a rigorous program that strives for excellence in patient care and didactics. Given our high volume of cases, junior and senior level residents are expected to be involved in the clinical and operative decision-making process. Our didactic curriculum enhances the clinical learning environment with resident participation in weekly faculty-provided education conferences, resident didactic presentations, monthly skill labs and subspecialty journal clubs. Residents who graduate from our program are of the highest quality and continue to be selected for competitive fellowships. Residency is an exciting but challenging experience. Our goal is to develop outstanding orthopaedic surgeons who exemplify the work-life balance and are leaders in their communities.
We look forward to receiving your application and appreciate your interest in the Orthopaedic Surgery Residency Program at UM Health-West Hospital.
Thomas M. Matelic, MD
Residency Program Director
UM Health-West-University of Michigan Health
Department of Orthopaedic Surgery