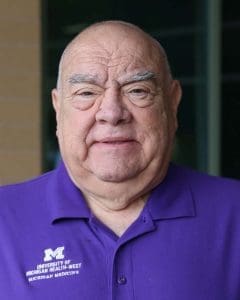 Gary Adrianson
Gary taught junior and senior high school for 31 years. He not only taught chemistry, physics and math, but coached bowling, softball, baseball and volleyball. He and his wife also ran a preschool for 12 years.
Gary was the vice president for the greater Grand Rapids Junior Bowling association and served on the Georgetown Little League board. He has also volunteer at University of Michigan Health-West for 12 years, working in food service and patient discharge.
He was asked to join the PFAC and has learned to understand the flow of the hospital better. He feels that the PFAC works to make the environment of the hospital a better place for both patients and staff and thinks it is the most worthwhile committee he has ever served on.
---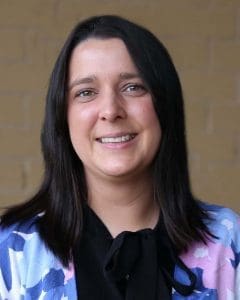 Prudence Castine
Prudence brings a global perspective to the Patient Family Advisory Council. Originally from Australia, she lived in in Japan and Poland during high school before earning a bachelor's degree in education from Macquarie University in Sydney in 2013.
She moved to the United States and married, and today works with her husband in the family business, managing employees and serving customers.
As a UM Health-West patient since 2017, she enjoys serving on the PFAC as a way to connect with the organization, share her experiences as a patient and give back to the community. Prudence appreciates the opportunity to learn about health care in the United States while offering her perspective on how UM Health-West serves its patients.
---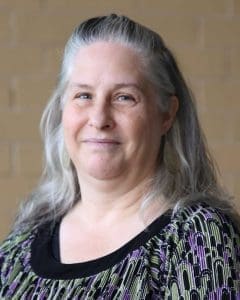 Kim McIntosh-Lopez
Kim comes from a strong customer service background and worked in banking, pharmacy and retail. She enjoys helping people and is currently a caregiver to family members.
With her caregiver role, Kim spends a lot of time in the hospital and believes that experience contributes to the PFAC team. She is able to view things from the side of the patient, caregiver, family member and visitor and has interactions with various providers.
Kim joined the PFAC to help bridge the gap of perspective and need between all these group and create a better care experience for all involved.
---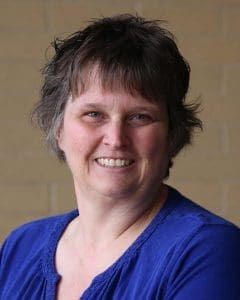 Terre Ann Michalski
Terre Ann has been in the financial industry for many years. Starting in the banking industry and currently in the insurance industry. She works at New York Life Insurance Company as office coordinator.
Terre Ann has been a patient of University of Michigan Health-West and wanted to join the PFAC to be a voice and share the good and what needs improvement. She feels her experience can bring a different view to the team.
The PFAC has given Terre Ann a new perspective of the organization. She thinks it is interesting to learn how things work and the why behind what is done.
---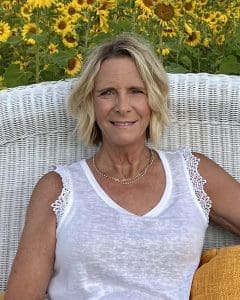 Laureen Robinson
Laureen is a former healthcare worker with decades of experience. She earned a degree in radiologic technology from Ferris State University and spent years as an X-ray and CAT scan technician and medical assistant at Butterworth and Blodgett hospitals in Grand Rapids, Grand Valley Health Plan and Three Rivers Health. 
Her motivation to join PFAC stems from personal healthcare experiences at Strong Memorial Medical Center, Cleveland Clinic and Rush Medical Center. She looks forward to using her unique perspective to advocate for patient rights, ensuring they are heard and respected, and improving patient care and safety.
---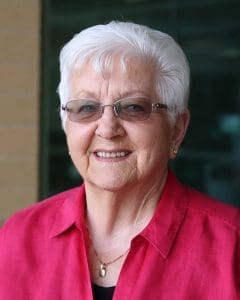 Jan Talsma
Jan holds a degree in Social Work, Psychology and Sociology from WMU. She worked as a chiropractic/kinesiologist assistant and managed the office. She owned and managed a book and craft shop, was a choir director for 35 years and raised her two children after her husband's premature death.
With all her life experience, Jan is a very organized and prepared person and believe she will be an asset to the PFAC.
She has always been partial to University of Michigan Health-West as both a patient and visitor and joining the PFAC has given her the opportunity to become involved in making the hospital a better place. PFAC has also helped Jan grow as a person by working with other members and patients.
---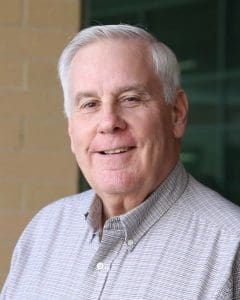 William Wilson
A U.S. Marine Veteran and Aquinas College graduate, William honed his customer service skills in a 36-year career at Lake Michigan Credit Union. He believes in applying that same focus at UM Health-West to make sure each patient is valued.
After his discharge from the Marines in 1969, he married his wife of 50 years, also an Aquinas graduate, and they raised two sons. While volunteering at UM Health-West, he saw opportunities to put patients more at ease and improve their experience. The PFAC provides a forum to discuss these enhancements.
William has served for two years on the PFAC and appreciates that his ideas are given serious consideration. Every discussion puts a focus is on the patients and their experience.
---
---