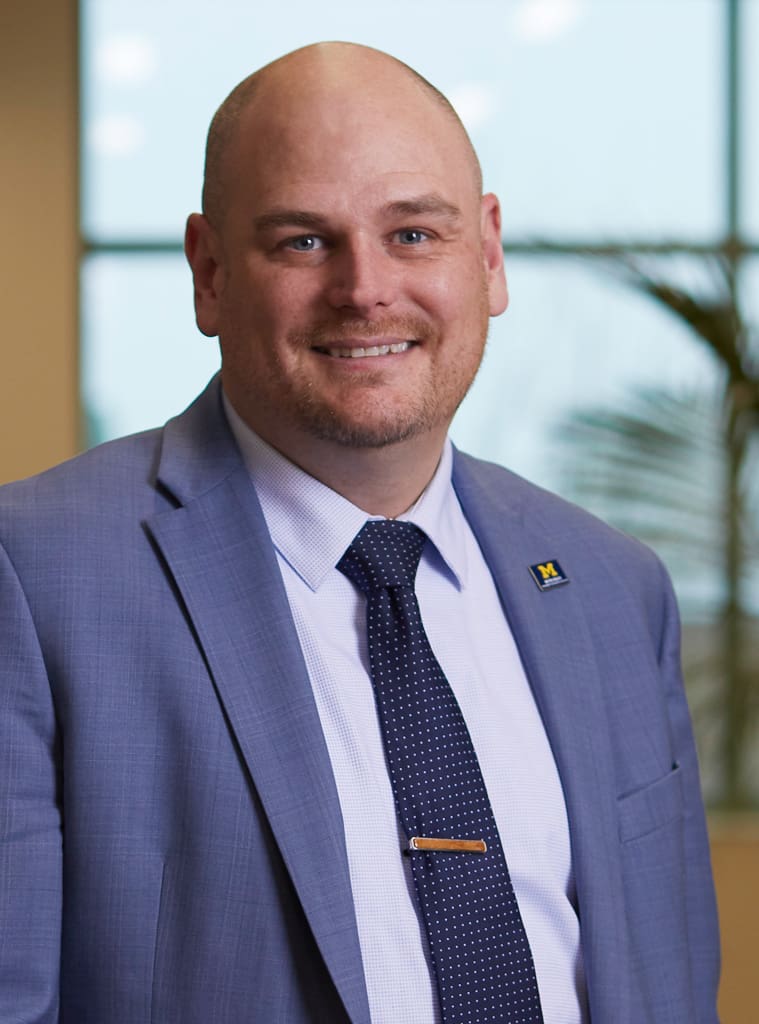 As Chief Digital and Information Officer at University of Michigan Health-West, Joshua Wilda is responsible for the executive leadership and strategic oversight of UM Health-West's Health Information Technology division and the corporate Project Management Offices. Joshua is a certified healthcare CDIO through the College of Healthcare Information Management Executives. With over 18 years of experience, Joshua is a passionate, positive and dynamic leader with expertise in strategy and the implementation of intentional and innovative healthcare solutions that improve the way healthcare is delivered. 
Through frontline, servant and inspiring leadership, Joshua has a passion for building collaborative work teams that foster trust, accountability, new ideas and intentional results. He has a deep understanding of healthcare administration and effective project management and has a passion for using technology to bring patients closer to their health and wellness goals and needs.
Joshua holds a Bachelor of Science from Marquette University (Milwaukee, WI) and a Master's in Public Administration – Healthcare Emphasis from Grand Valley State University (Grand Rapids, MI).