Team Approach to World-Class Care
Leading-edge cancer treatments and personalized care come together at the UM Health-West Cancer Center. Backed by the skill and power of the University of Michigan Health System, we provide access to the most esteemed physicians in the country, right here in West Michigan.
---
Advanced Cancer Care Treatment for Families in West Michigan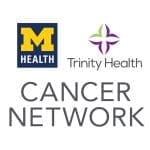 The Cancer Network of West Michigan, a joint venture between Trinity Health and University of Michigan Health-West, leverages the combined resources and capabilities of the two award-winning West Michigan health systems and Michigan Medicine, the academic medical center of the University of Michigan.
---
Our Experts
Our team is made up of the best and brightest minds in cancer care, with access to the latest in research, technology and advanced therapies.
---
Treatments & Capabilities
In affiliation with one of the nation's leading cancer programs, University of Michigan Health-West provides comprehensive, expert treatment in a multidisciplinary approach. Your care includes input from leaders in the fields of pathology, radiology, surgery, medical oncology, radiation oncology and other subspecialties.
---
Breast Cancer Awareness Month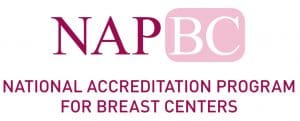 UM Health-West is an accredited Breast Program through the National Accreditation Program for Breast Centers and utilizes the latest in mammogram technology.
---
The Cancer Center
The Cancer Center is a peaceful, therapeutic environment on a secluded lot in the southeast corner of UM Health-West Village. Comprehensive care is provided in a space designed to be tranquil and comfortable for patients and families alike.
---
Programs & Support
We know cancer can be a frightening, overwhelming experience for patients as well as family members. We are committed to walking alongside you throughout that journey, with an array of social, survivorship, financial and navigation supports.
---
Patient Stories