"They called me at home. I was sitting at my kitchen table and the phone rang. The nurse asked me what I was doing and as soon as she said that, I knew something was wrong."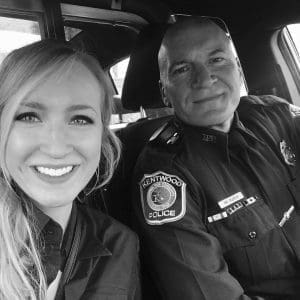 In 2012, Bill was diagnosed with late stage three pancreatic cancer. His cancer markers were off the charts and the tumor was already touching his aortic artery. He was 48 years old, in great shape and suddenly up against a five-year survival rate of only 5-10%.
But, thanks to the support of Foundation donors, Bill was given hope and access to innovative treatments and personalized care at UM Health-West's Cancer Center.
Due to the progression of Bill's cancer, he was not a candidate for surgery, so he entered a clinical trial of aggressive chemotherapy.
"During that summer, it was a battle for life. I went from 175 pounds down to 129. During my appointments at UM Health-West's Cancer Center, they would bring me bags after bags of chemo. Then, they'd send me home where I'd continue to pump for three more days. I never imagined it being as awful as it was."
"But, I just did what I always do. I didn't sit around. I got up and went for a walk. I believe that we still do our part and the rest is up to God."
Bill's health indicators started to improve, and he was eventually prepped for what the doctor's called a Whipple procedure – a 10.5-hour surgery to reroute his entire digestive system.
"When I was awakened, I was still on this earth and was miraculously healed. The surgery was an absolute success."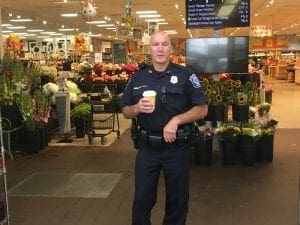 After several more rounds of chemo, he was able to start slowly returning to work as an officer with the Kentwood Police Department. Bill's doctors shared that he was not average — they do not typically see this level of recovery.
Every couple of months, Bill returns to UM Health-West for CAT scans and blood work. During one visit, he learned that he was one of five people across the United States to participate in his particular clinical trial of aggressive chemotherapy. As other doctors heard the results of his recovery, they began treating pancreatic cancer patients the way we treated Bill.
As part of the Cancer Network of West Michigan, a groundbreaking collaboration of cancer expertise started in 2019, UM Health-West is helping to extend innovations like this to cancer patients across our region, amplifying success stories like Bill's.
Bill received a leading-edge cancer treatment that led to him overcoming incredible odds to be an eight-year pancreatic survivor, and he was able to go back to doing what he loved.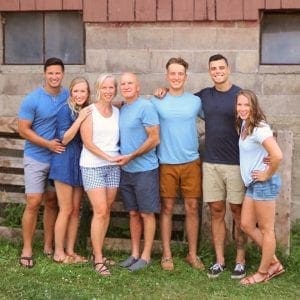 "I went back to coaching my boys' hockey team. I went back to hunting and fishing. I went back to being a husband, dad and police officer."
"I continue to celebrate the miracle that took place in me. I am very grateful to God, my wife, family, friends and of course UM Health-West Hospital services for how I have been taken care of."
Bill's recovery is just one example of how a donation to the Foundation has the power to make a tremendous impact. As a patient, you know this impact first-hand.
Make a gift today to support local access to some of the most advanced treatments in the world backed by one of the nation's top cancer centers, Michigan Medicine.
Our patients are counting on us – can we count on you?