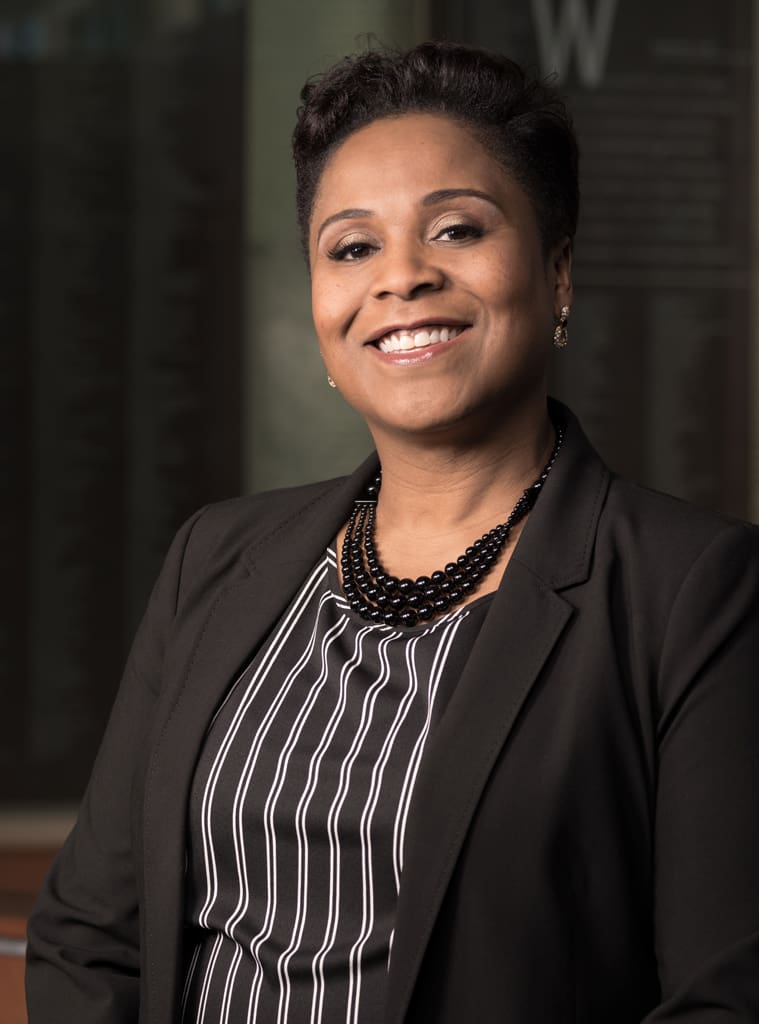 Nationally known diversity, equity and inclusion (DEI) executive with track record of leading and developing initiatives that achieve organizational goals, individual success, and best practice recognition.
Passionate advocate for comprehensive, data-driven, and strategic advancing of DEI through a systemic transformational approach.
Locally and nationally known for her commitment to dismantling inequitable systems.
A Michigan native, completed her Ph.D. in Evaluation, Measurement and Research Design at Western Michigan University. Also attended Calvin University, Grand Valley State University, and Grand Rapids Community College.
Dr. Booker serves on boards Fair Housing Center of West Michigan Board and the emergent nonprofit organization To College, Through College. Recipient of numerous awards and recognitions.