Where do I go?
Where you choose to get your care can make all the difference – for your health and for our community.

COVID cases continue to put heavy demand on Emergency Departments and hospitals across Michigan. That's why we have a range of options to meet every schedule and every need. Making the right choice can help you avoid extra costs, skip the long wait and keep the ED available for those who need it most
Some Guidelines
If you are alarmed by unusually severe symptoms, seek immediate care. When possible, call your primary care physician and describe your symptoms. Your physician can tell you whether emergency treatment is necessary. In case of an emergency, dial 9-1-1.
*COVID testing is available at all UM Health-West Primary Care offices. Schedule on MyChart
or call your provider's office. Please DO NOT go to the Emergency Room for COVID testing.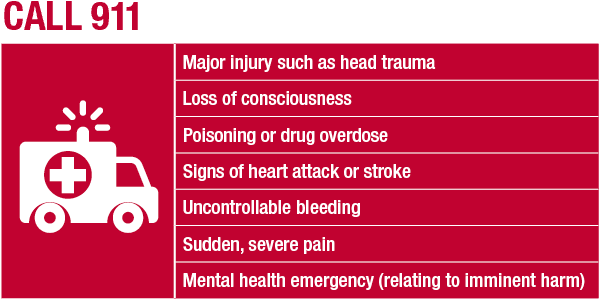 ON DEMAND VIDEO VISIT

MON – FRI | 5-10 pm
These visits are available to primary care patients.
They can be scheduled through MyChart under "Talk to a Provider."

URGENT CARE

9 am – 9 pm | 7 days/week
Urgent Care provides easy access to quality healthcare for urgent medical conditions that are not considered emergencies but require care when your primary care office is not available.
PRIMARY CARE

Extended hours, weekend care and video visits allow you to be seen quickly. Call the office, schedule on MyChart or walk-in at any of our primary care offices.