Breathe Easier
Our pulmonologists are here to help every patient breathe easier, with expertise treating a wide range of conditions – asthma, bronchitis, cancer, chronic cough, COPD – anything preventing patients from breathing their best. Our commitment to progressive medicine has resulted in breakthrough treatments and is reinforced by our affiliation with Michigan Medicine, one of the nation's leading pulmonology programs.
---
Welcome Dr. Brandon Hooks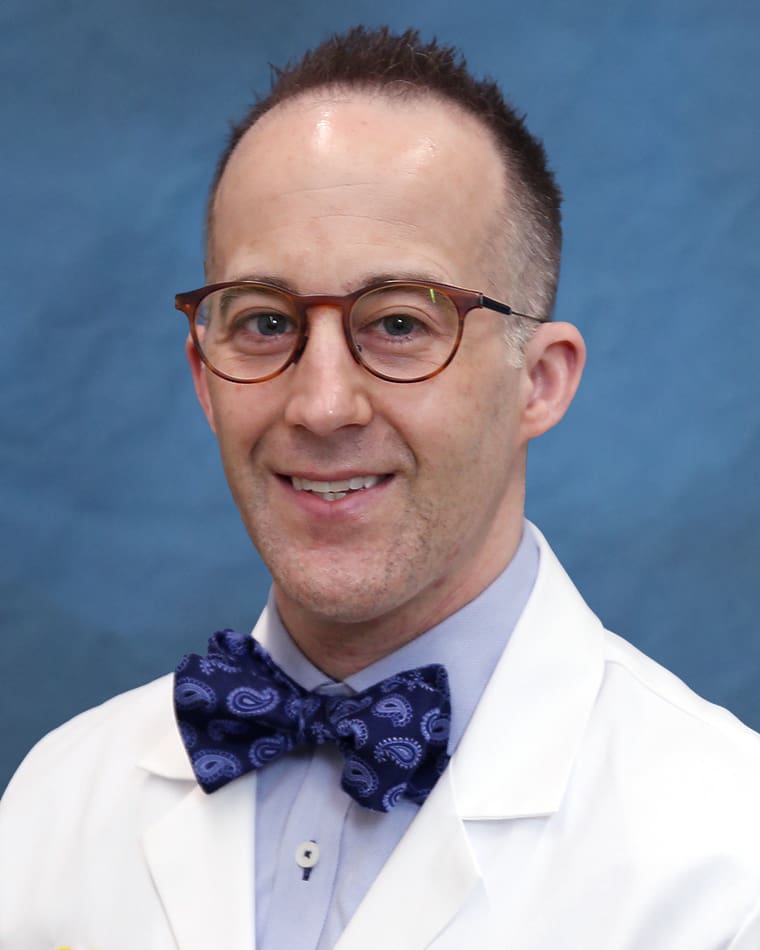 Dr. Hooks is now accepting new patients. He specializes in all pulmonary conditions such as:
Pulmonary embolism
Asthma
COPD
Bronchitis
Call to schedule an appointment today at 616.252.5220.
---
Our Experts
UM Health-West's team includes experts in pulmonary medicine, interventional pulmonology and pulmonary rehabilitation. They work with primary care physicians and other specialists to find the right solution for each patient.
---
Treatments & Capabilities
Our pulmonologists provide skilled experience treating asthma, bronchitis, complicated chest infections, emphysema, lung cancer screening and treatment, pneumonia and more. Their expertise and innovation have led to advanced treatments for severe emphysema.
---
Epidemiology of Adult Pleural Disease in the United States
CEO Dr. Peter Hahn co-authors important paper on pleural disease this month in the journal CHEST, the pre-eminent medical journal focusing on the heart and lungs.
---
Education & Events
Because we care about every breath you take, UM Health-West provides education and support through our Better Breathers Club and our Freedom From Smoking® classes.
---
The PHIL Award
Nominate a Respiratory Therapist for providing outstanding care and treatment for patients with respiratory illnesses. Simply fill out and submit the below form to nominate a Respiratory Therapist for their extraordinary care.