The Urgent Care medical team is comprised of highly trained professionals with a variety of backgrounds. Our current staffing model is a mix of Nurse Practitioners, Registered Nurses, Medical Assistants and Emergency Care Technicians. A majority of our staff are emergency trained, maintaining skills and competencies similar to those of the Emergency Department.
UM Health-West Urgent Care is a ten-bed unit that focuses on providing the best in urgent care services and our staff strive to fulfill the mission of UM Health-West offering the highest quality of care to our community. UM Health-West Urgent Care is also a Certified Urgent Care through the Urgent Care Association of America. Certification is a mark of distinction demonstrating our commitment to quality, safety and excellence. We are open 9am – 9pm, 365 days a year with the ability for a patient to be evaluated by a practitioner on a walk-in basis.
To see all open nurse positions, use the keyword search and type in "nurse" or "nursing" or search by "Urgent Care".
---
Urgent Care Leader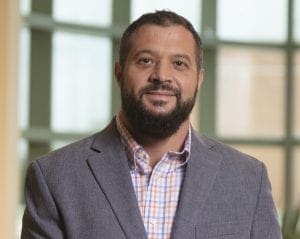 Urgent Care Nurse Manager
Timothy Roberts, MBA, BSN, RN