Metro Health – University of Michigan Health is now University of Michigan Health-West.
---
Driven to improve the lives of our patients and wellbeing of our community, UM Health-West is setting new standards for health care.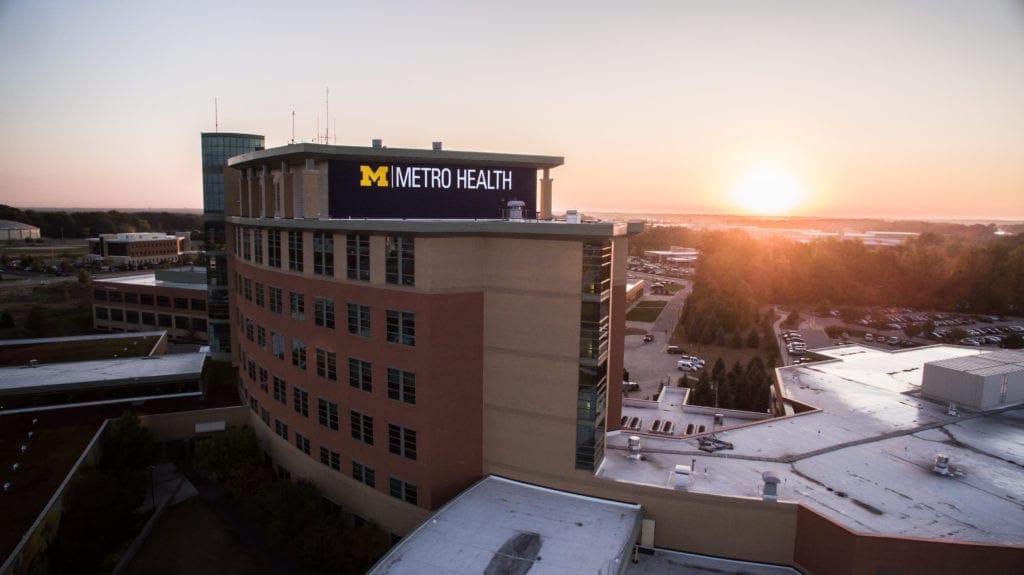 ---
Awards & Recognitions
Health care is a calling. None of us does this work for the recognition. Still, we have never hesitated to hold ourselves to the highest standards in the industry. As a result, UM Health-West is routinely recognized for excellence in medical expertise – as well as facilities, personnel, operations, IT and more.
---
Quality & Safety
Patients trust UM Health-West for its long tradition of care excellence and rigorous safety standards. We continue to improve our practices so we can live up to our promise to provide you with the best possible health care experience.
---
Technology
We provide our patients with the latest technology to help them recover at home. The home monitoring system is an innovative option that can shorten hospital stays and even help prevent readmission.