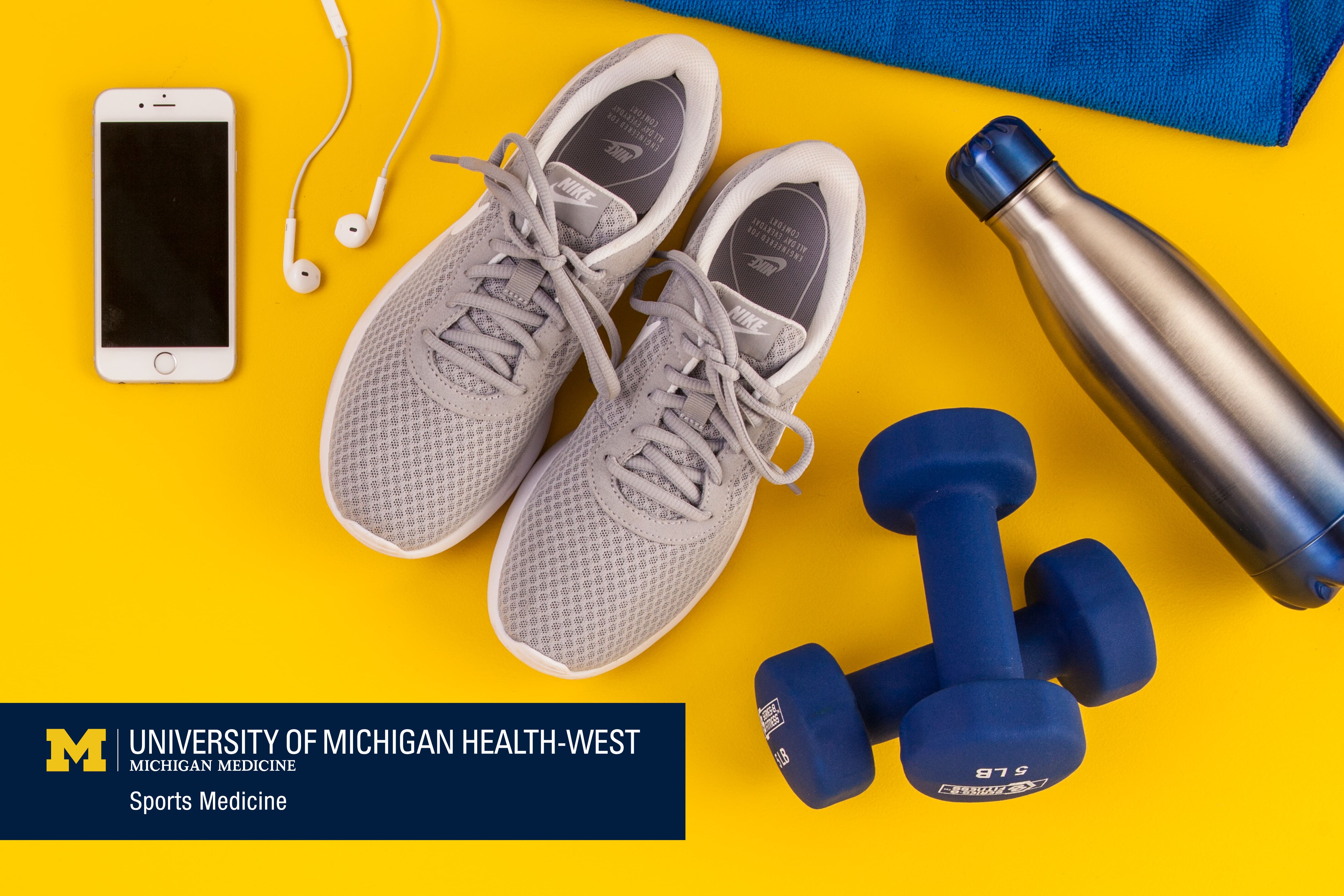 Ed Kornoelje, DO
With all of the snow and so far this season (and more to come), what's the best way to keep a good thing (training for SHE RUNS GR) going, or get started?
Cold weather has been around a long time—OK forever. So, if cold weather is not new, is there anything new to help keep runners warm and safe during winter runs? For the most part tried and true still works—here are a few things that I have tried (along with some info from Runner's World magazine) that may help your winter running. All temperatures are in Fahrenheit.
1. Keep your feet warm and dry. Run in shoes with the least amount of mesh. Water-proof or water-resistant shoes help a lot. Wear socks that wick moisture from away from your feet. Try to find plowed roads or trails, if possible, sometimes hard to do!
2. Layer up! Dress as if it is about 20 degrees warmer than the actual temperature. You should be slightly cool when you start. Even when it gets to 20 degrees or below you can get outside—I use three tops (an outer wind resistant jacket over long sleeve thermal layer over a thinner wicking layer) and one or two bottoms (running pants over tights—or one winter-tight layer). Below 40 degrees you will probably want gloves or mittens and a hat. Many new runners also wonder if running-specific clothes are necessary. Don't let the lack of running apparel keep you from running, but the wicking properties of newer exercise fabrics will help keep you dryer and warmer.
3. Make yourself visible. Bright clothes with reflective properties are widely available—make sure you get some. You can also add reflective vests, bands, and lights.
4. Warm up inside. Run up and down stairs or jump rope. Wait in your car if you are meeting a group so you don't get cold waiting outside.
5. Wind can cool you as well. If possible, finish with the wind at your back, or break your run into smaller segments running into the wind for 10 minutes, with for 10 minutes, repeating as needed. Stay inside if the wind chill drops below -20 degrees.
6. Don't worry about speed. Slippery roads and cold weather will slow you down a bit. Watch out for ice—there are slip-on traction devices as well as specific winter running shoes that can help. Also, doing a speed workout in very cold weather can irritate your lungs. Stick with long, slow runs.
7. Pretend it's summer. Stay hydrated and apply sunscreen. Even though it's winter your body still needs fluids (with all of those layers there is bound to be some sweating)! Sunlight (yes it does come out occasionally in West Michigan) reflecting off snow can cause a burn on exposed skin (often the face)—make sure you apply protection.
And here's some good news: running can boost your immunity, even running in cold weather. This holds true for 30-75 minutes of moderate activity. Longer or more intense workouts can give you a short-term decrease in immunity. And you won't get a cold simply from being in the cold—there needs to be exposure to a virus or bacteria.
One way to help prevent infections after longer/harder runs is to ingest more carbohydrates. Eat or drink carbs before, during and after runs (the dip in carbs about 90 minutes into a workout plays a large role in allowing access for bad bugs). Keeping your hands clean, staying away from illness if you can, and getting good rest are also important.
So get outside if you can. There may be a few more months of snow and cold weather, but that should not hold you back. You will find one of our sports med docs or therapists at many upcoming lectures and clinics.
The sports medicine physicians at the University of Michigan Health-West are experts on these issues and many more. We have offices in Allendale, Caledonia, Cascade (East Beltline), Cedar Springs and Rockford and you can find out more at www.uofmhealthwest.org , or by calling 616-252-7778. As team physicians for the Griffins, Gold, Grand Valley State University, GRCC and Aquinas College (among others) as well as events such as SHE RUNS Grand Rapids, we have the experience and expertise to work with athletes of all ages. We will also be present at many event expos and training runs, as well as our weekly Injury Wise clinic at Gazelle Sports in Grand Rapids every Wednesday evening from 5:45-6:45 PM. These are brief first-come encounters for active individuals of all ages—contact Gazelle for more information.
Be active!