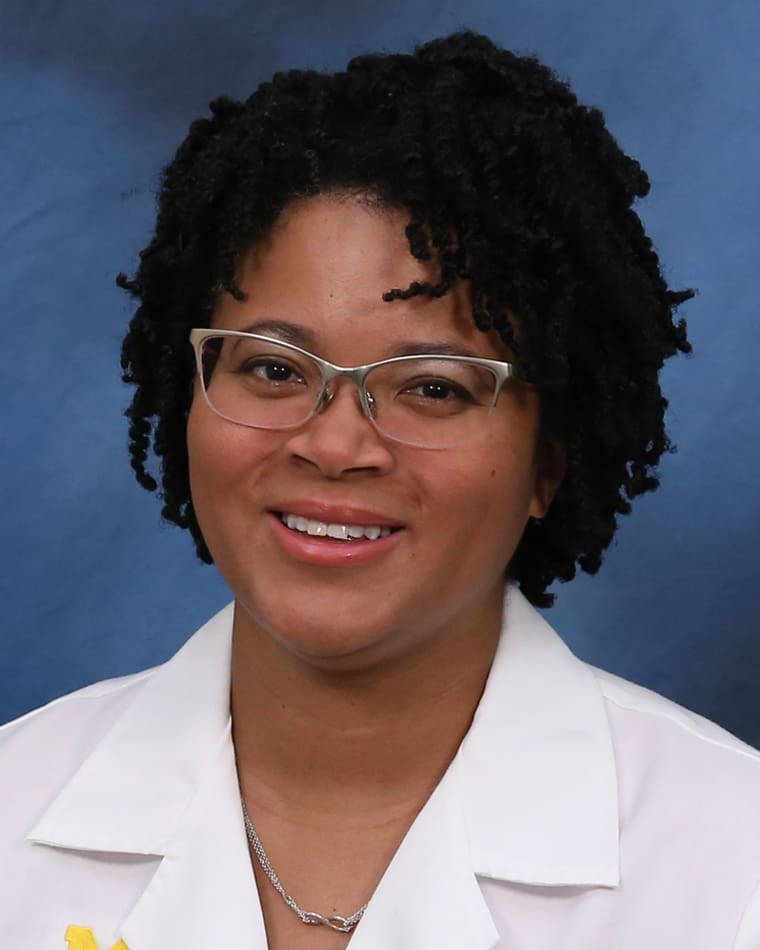 A Harvard Medical School graduate's homecoming to West Michigan is expanding Metro Health – University of Michigan Health's expertise in gastroenterology while strengthening an innovative regional approach to cancer treatment.
An alumna of Grand Rapids City High, where she was valedictorian, Antonia Henry, MD, is an expert in a wide range of colon and rectal surgical procedures.
She will be based in Metro Health's Gastroenterology Department, serving multiple departments across the health system. This will include Metro Health's contributions to the Cancer Network of West Michigan, a groundbreaking joint venture launched this year in collaboration with Mercy Health and Michigan Medicine.
Henry completed her undergraduate studies in microbiology at the University of Michigan before going on to earn her medical degree at Harvard, consistently ranked as the world's No. 1 medical school.
She completed a residency in general surgery and a fellowship in colon and rectal surgery at Brigham and Women's Hospital. The Boston-based teaching hospital for Harvard Medical School is ranked by U.S. News & World Reports as the No. 6 cancer center in the nation. In addition to her medical degree, Henry earned a master's degree in public health at Harvard.
"Dr. Henry was educated and trained at one of the most prestigious medical centers in the world. Her return to West Michigan exemplifies our commitment to bringing health care excellence to patients who live here," said Rakesh Pai, MD, President of the Medical Group and Chief Population Health Officer, Metro Health – University of Michigan Health.
She is a fellow in the American College of Surgeons and the American Society of Colon and Rectal Surgeons. Her areas of expertise include colonoscopy and flexible sigmoidoscopy; surgical treatment of colon and rectal cancer, diverticulitis, Crohn's disease, ulcerative colitis, hemorrhoids, anal abscess and fistula, pilonidal disease, anal fissure, fecal incontinence, parastomal hernia, and stomal and rectal prolapse.
While at the University of Michigan, Henry was a finalist in the American Rhodes Scholarship competition and traveled to South Africa to conduct public health research on childhood asthma. She also served in the U.S. Navy as Commander, colorectal surgeon and medical director of the endoscopy unit at Naval Medical Center San Diego. She was deployed to Kandahar, Afghanistan in support of Operations Freedom's Sentinel and Resolute Support and served as Director of Surgical Services at the NATO Role 3 Multinational Medical Unit.
Even with that wide range of experiences, Henry said her return to West Michigan holds significance for her.
"Delivering compassionate, high-quality, patient-centered care in my community is an honor and a privilege," she said.