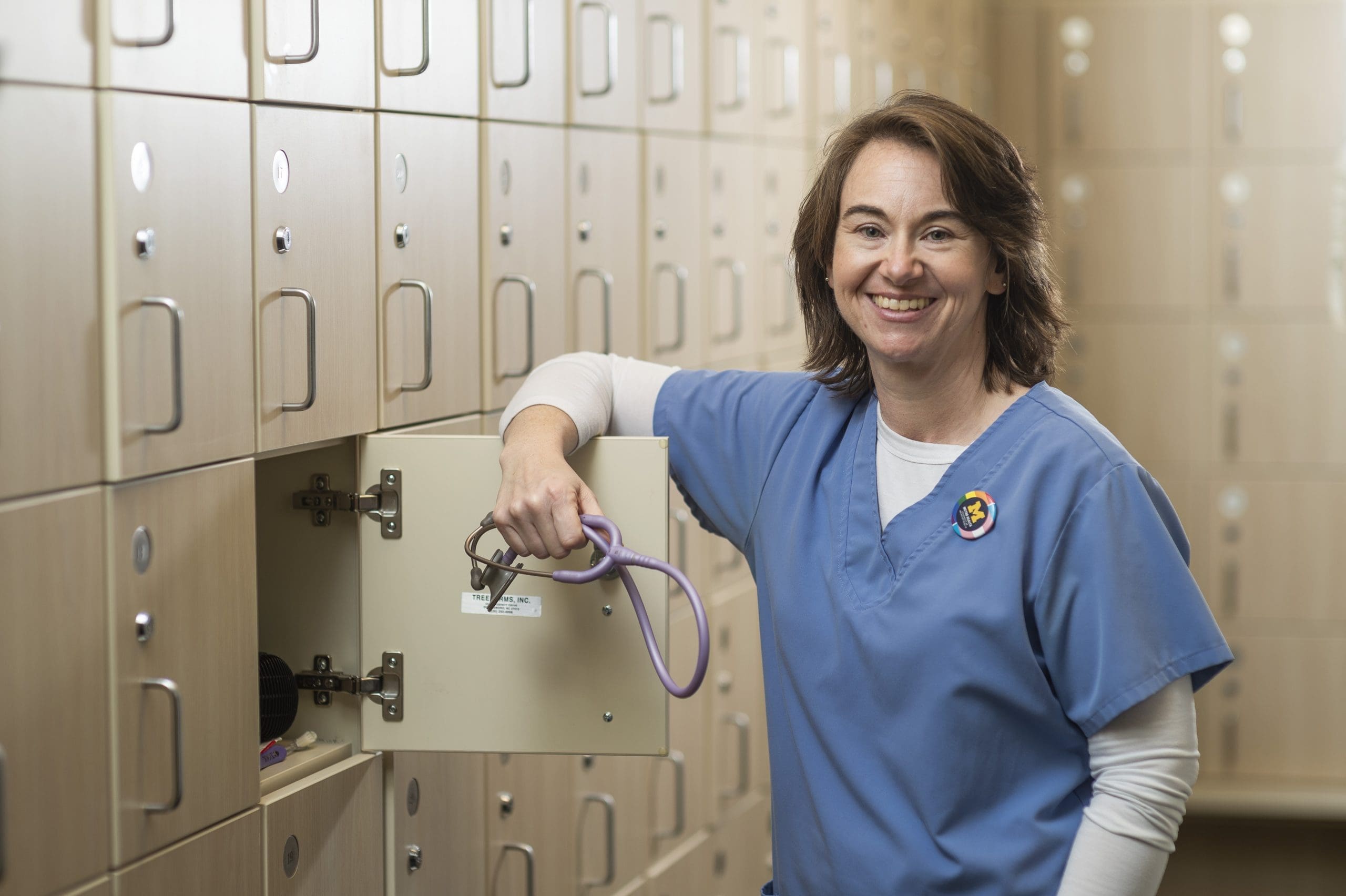 Becky has been with Metro Health for 24 years. She currently serves as the Clinical Team Lead at the Metro Health Community Clinic. We are grateful for passionate and dedicated team members, like Becky, who make Metro Health better by providing our community with the best possible care.
Becky's favorite part of her job is providing compassionate care for her patients. She feels deeply motivated by the gratitude that patients share.
The Metro Health Community Clinic is a residency training site for future doctors. Becky is an advocate for residents and patients alike. She relishes the opportunity to help teach providers best practices in everything from connecting with their care team to treating patients.
"I love the education piece of the Community Clinic. And I enjoy being able to help future doctors be the best they can be with both patients and their staff," Becky said.
When asked what her favorite quote is, Becky answered with, "Start talking about all that you are instead of all that you think you are not." However, she quickly added that her favorite quote to use at work is, "I sent it in an email."
Becky recalls giving birth to each of her three boys at Metro Health Hospital, calling the experiences her greatest moment with her colleagues. Her proudest moment at Metro Health, though, was when she returned the favor and served another pregnant mother who needed vital care. Becky identified elevated vitals and ordered testing which resulted in a high-risk condition being identified.
By recognizing the condition early on, the patient was able to receive the care she needed to safely and successfully deliver her baby at 30 weeks.
When Becky isn't working to make her patients' lives better, she enjoys walking nature trails, reading (her favorite books are Diana Gabaldon's "Outlander" series) and cheering on the Detroit Lions because, "I just can't help it!"
Becky also cherishes spending time with her husband, three sons, calico cat, corgi and rabbit.
A skilled baker, she enjoys trying new recipes with help from her 14-year-old, adding that every holiday, "I have my three boys choose a side dish that they help make."
During Medical Assistants Recognition Week 2020, we extend our thanks to Becky for her commitment to safety, education and providing patients with the highest quality care possible.