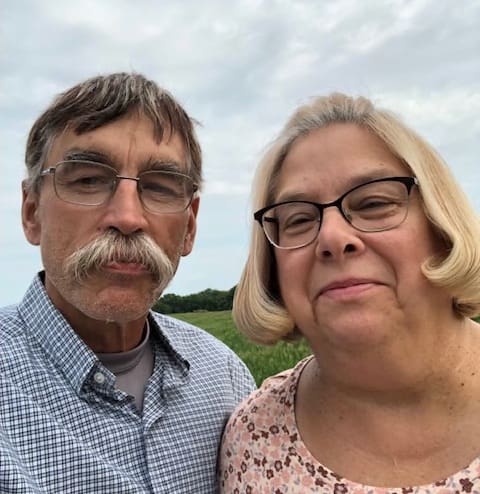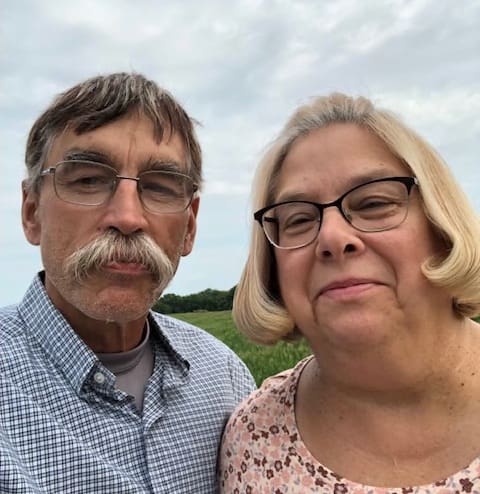 When Walt Grzybowski lost a fingernail on his right hand in 2017, he assumed it would heal on its own. When it did not, he discovered he had skin cancer.
Despite the challenges presented by his diagnosis, Walt was determined to stay strong and beat his cancer. Dr. Laurence McCahill contacted Walt shortly after his diagnosis to schedule a consultation and surgery date.
"God had made it perfectly clear to me I was going to be cured," Walt said. "I told Dr. McCahill he was going to have a patient with an attitude like nothing he ever experienced before."
After Walt's first surgery to address the skin cancer, the doctors told him the cancer spread to his lymph nodes and that a second surgery was required.
Even with a few detours along his road to recovery, Walt maintained the "desire to fight like there's no tomorrow."
The results of his second surgery showed clear lymph nodes and Walt was officially in remission. Today, after two years and two surgeries, including a year of immune therapy chemo treatment, Walt remains cancer-free.
"Dr. McCahill took unbelievable care of me, and I had a wonderful experience with him," Walt said.
Walt described his entire experience with Metro Health and the Metro Health Skin Care Center as personable and welcoming.
"Everyone knew my name and the staff took the time to get to know me so that they could be more accommodating," Walt said. "Everyone was fabulous. I don't have a bad thing to say."
During spring of 2018, Bluebird Cancer Retreats approached Walt and his wife, Linda, about hosting an event at the West Michigan venue the Grzybowski's own. The couple decided to allow Bluebird to utilize their event space, free of charge.
"I thought our gift to Bluebird was generous, but then God told me instantly, 'You can't out-give me,'" Walt said.
That same day, Walt received the results of his one-year cancer review, stating he was still cancer-free.
More than money, Walt believes people are capable of giving their time and talents to make a difference. Following the highly successful Bluebird fundraising event, Walt spoke with Dr. McCahill and explained he wanted to do more.
After a remarkably positive experience with the Metro Health team, Walt and Linda felt eager to give back by donating their Maui vacation house, Stonegate, for the Skin Cancer Center's Bid & Benefit.
The Grzybowski's 5-bedroom home is fully stocked with home and beach amenities for family fun. It offers picture-perfect sunset views and is close to restaurants, shops, and, of course, the beach.
Thanks to the knowledgeable and comforting staff at the Metro Health Skin Care Center, Walt is healthy and thriving, as he continues to work hard to give back.
"I believe as individuals we have more talent, more ability than we even allow ourselves to dream," Walt said. "I am an individual who dreams, and I dream big."