Metro Health – University of Michigan Health received its first shipment of the Pfizer vaccine for COVID-19 on Thursday, and began vaccinating employees today at 6:00 a.m.
"This vaccine will provide much-needed protection for our employees who serve on behalf of our community on the front lines of the pandemic," said Dr. Peter Hahn, President and CEO, Metro Heath – University of Michigan Health. "This is a breakthrough moment. This is how we start to turn the tide in our long battle with COVID-19."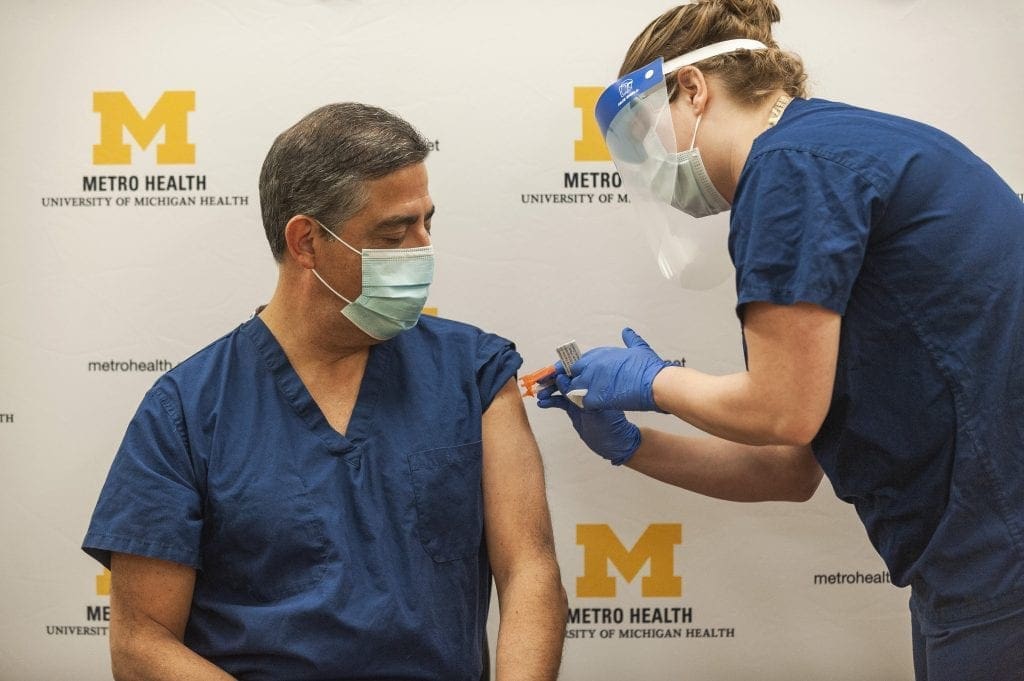 Hahn praised the historic scientific effort and rigorous evaluation that made a vaccine available this year.
"This generation's greatest minds have been working tirelessly on vaccines from almost the moment the pandemic began," he said. "Soon we will have to do our part, by being vaccinated as soon as the vaccine is available to each of us."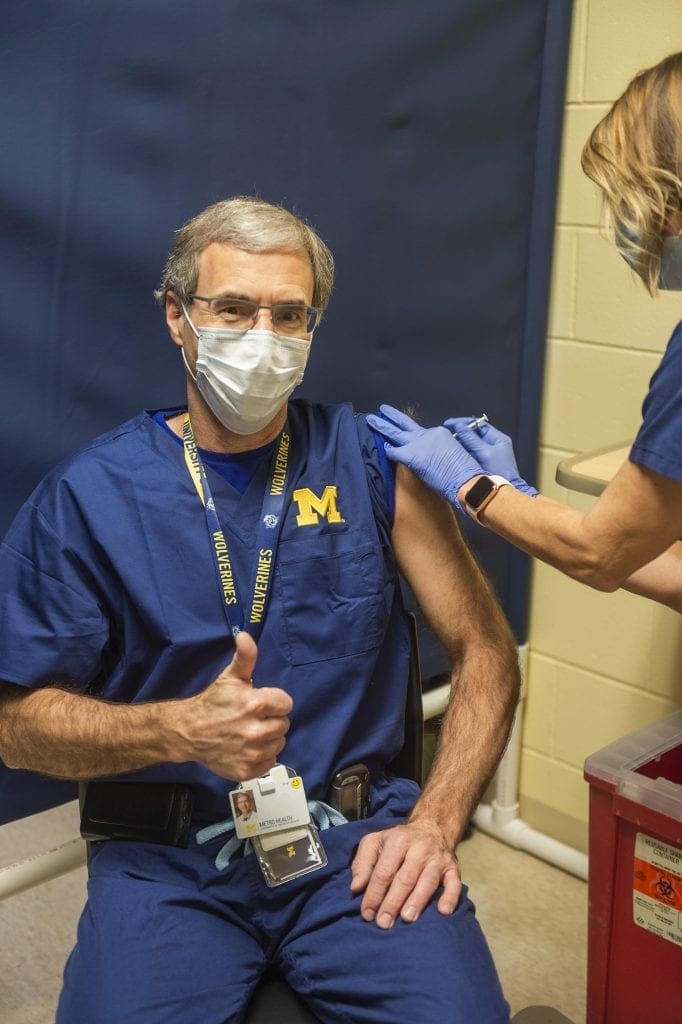 Metro Health's initial shipment was 975 doses, with more anticipated on a regular cadence over the weeks to come. Metro Health's Human Resources team collected input from its own Infection Prevention experts and clinical leaders, along with guidance from the CDC, to develop tiers of vaccine distribution based on risk of exposure and role in daily operations.
"As vaccine supplies grow, we look forward to extending the vaccine's protection beyond our walls by following the guidance of public health experts," Hahn said.
With complete confidence in the scientific methods and painstaking review for safety and efficacy, Hahn and other leaders plan to receive the vaccine as soon as they meet the distribution criteria.
"As an ICU physician and healthcare leader, I will urge everyone to do the same," he said.