University of Michigan Health-West is opening a larger Allendale Health Center on Monday, April 18, to better meet the needs of the thriving community it has served since 2009.
The new Allendale Health Center, at 4830 Becker Drive, is just 2 miles east of the previous location, and now located along the Lake Michigan Drive bus line. The 15,000-square-foot space has modern features – such as self-rooming to reduce time in the waiting area – and plenty of room to add services and specialties.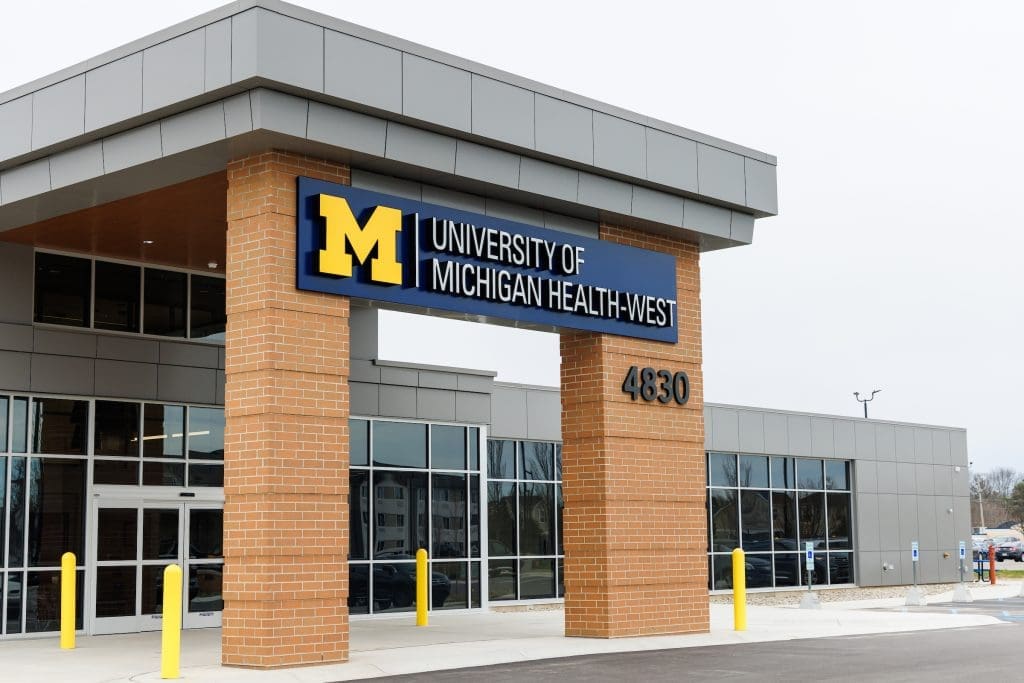 The growing Allendale community is currently underserved from a primary care perspective and this office will be able to accommodate even more primary care physicians than in the previous space.
That extra space is important so UMH-West can meet the needs of one of the state's fastest-growing communities, said Dr. Rakesh Pai, Medical Group President and Chief Population Health Officer. From 2010 to 2020, the population of Allendale Charter Township grew by more than 28%.
"One of our hallmarks is the comprehensive nature of our health care, from robust primary care to a wide range of leading specialties," Pai said. "We also emphasize making our expertise convenient to access, close to where our patients live. The new Allendale Health Center brings both objectives together."
In addition to continuing to offer primary care, family practice, OB/GYN and sports medicine care, UMH-West will rotate specialists into the office, with the potential to add even more providers.
The new Health Center will offer walk-in visits and same-day appointments, along with on-site lab services and imaging, providing convenient access under one roof. Patients can expect to see the same familiar providers and staff at the new location, and the office phone number remains the same: 616.252.3900.
"It's an honor to be part of this community and to watch it grow," said Dr. Glenn Merz, Family Practice physician at Allendale Health Center. "We're looking forward to opening our doors to serve our neighbors, patients and families at our new location."