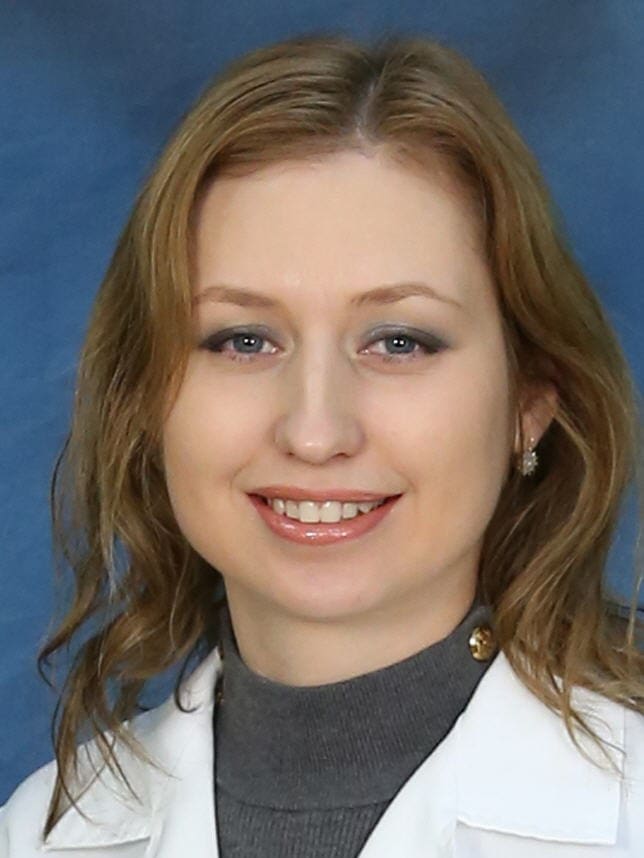 Metro Health – University of Michigan Health is expanding its expertise in treatment of diabetes, thyroid diseases and other glandular conditions with the addition of endocrinologist, Olesya Krivospitskaya, MD.
Krivospitskaya is now seeing patients at the Endocrinology team's new specialty suite located at Metro Health Park East, 4055 Cascade Road SE, right off of I-96.
Krivospitskaya, who comes to Metro Health from MidMichigan Health, specializes in treating a wide range of conditions, including disorders affecting the thyroid, pituitary and adrenal glands, bone and mineral metabolism, calcium and parathyroid, diabetes and glucose, lipids, and gonadal health.
She earned her medical degree at Voronezh State Medical University, Russia, followed by a residency in internal medicine at Henry Ford Health System in Detroit, where she earned honors as intern of the month. She completed her fellowship in endocrinology, diabetes and metabolic disease at University of Chicago Medical Center, and is board-certified in internal medicine, endocrinology, diabetes and metabolic disease.
Krivospitskaya also earned a licentiate degree, equivalent to a pre-doctor of philosophy degree, in the department of clinical medicine at Orebro University in Sweden, where she served as an instructor in science techniques and was awarded a guest scholarship grant.
Studies have shown a growing need for endocrinologists across the nation, driven in part by an increasing prevalence of diabetes and an aging population.
"Endocrinology is essential to address some of our community's most important health issues, including diabetes, bone health and obesity," Krivospitskaya said. "I look forward to serving the needs of patients in West Michigan."