With a friendly competition modeled on the TV show "Shark Tank," University of Michigan Health-West (UMH-West) tapped into the organization's innovative spirit by inviting employees to submit their best ideas to improve patient care.
The first Innovation Challenge attracted 27 submissions from across the health system's medical group, University of Michigan Health Partners. Five finalists were invited to promote their proposals during the "Big Pitch" phase of the competition.
Top prize – along with funding to implement the idea – went to a proposal for streamlining and simplifying the way that patients phone in requests for prescription refills.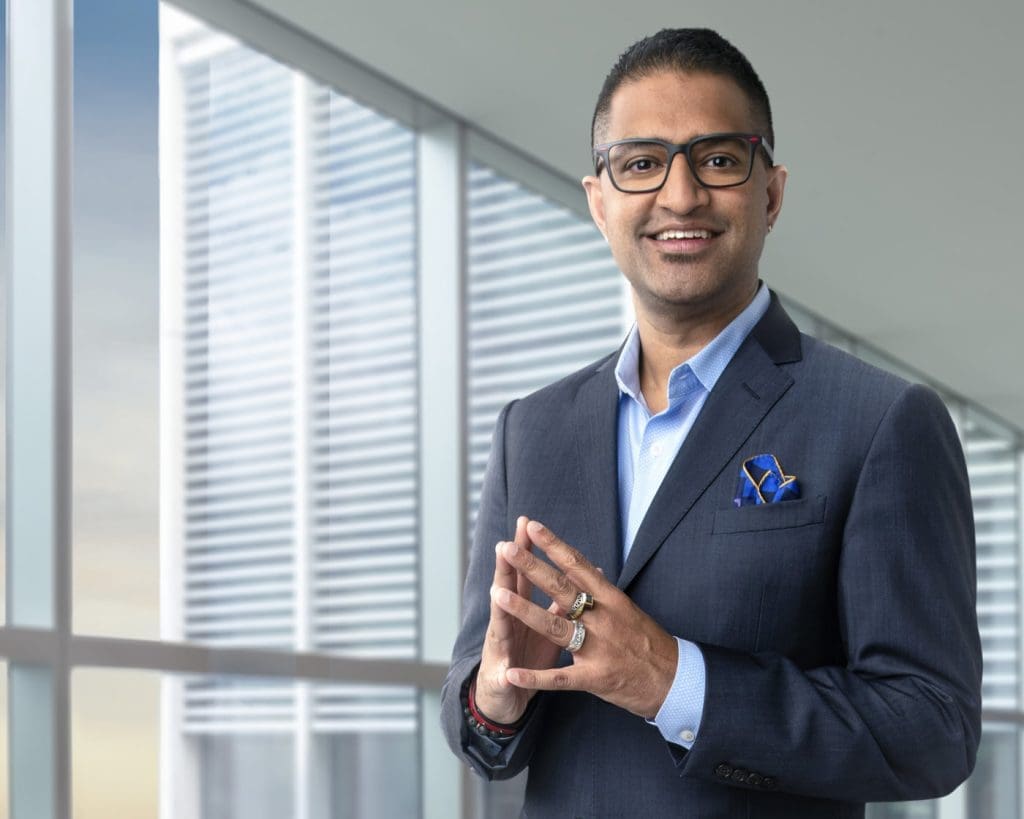 "Innovation has always been part of our identity. It also is a core value we share with University of Michigan Health," said Dr. Rakesh Pai, President of University of Michigan Health Partners and Chief Population Health Officer. "As we go about living our values, this means we listen to our employees and the brilliant ideas inspired by their daily work."
Every proposal showed how UMH-West's culture inspires and encourages new ideas and ways to better serve patients, Pai said. Each of the finalists received either partial funding from the prize pool or advice on alternative funding sources.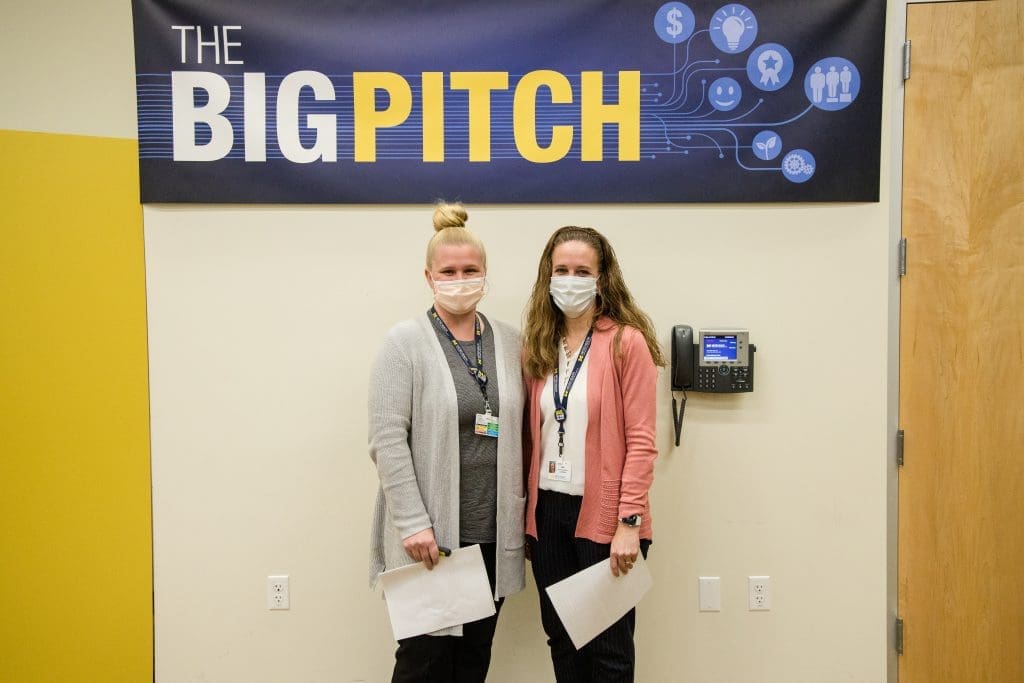 The first-place proposal, called "The Nuance of Refills," was submitted by a team from the Caledonia Health Center: Cassie Baker, Office Team Lead, and Amy DeGood, Office Manager. Their idea leverages another successful UMH-West innovation – an AI-powered automatic documentation system – to overcome delays in prescription approvals. This innovation will significantly reduce the burden of tracking down patients to ask clarifying questions regarding their prescription refills. This will enhance the patient and staff experience, both of which are incredibly important, particularly given the severe healthcare staffing shortages.
The medical group is providing $66,000 to develop and implement the proposal over the next six months. Another finalist, a team from the UMH-West Community Health Center will receive $9,000 to purchase 10 remote-monitoring kits to help vulnerable patients manage hypertension.
Other finalists included:
Developing videos to explain procedures thoroughly and inclusively, so all patients can follow along at their own pace on handheld tablets.
Expanding use of the UMH-West mobile unit to provide care access to patients who have transportation limitations.
Establishing an apprenticeship program for administrative roles, helping the young and emerging talent of West Michigan explore the wide range of careers in healthcare.
"These proposals address not only our value of innovation, but all the values – caring, inclusion, integrity and teamwork – that are part of our legacy and shared purpose with University of Michigan Health," Pai said.
Although the Innovation Challenge will become an annual event, Pai said innovation is a year-round characteristic of University of Michigan Health-West. "You can see from the proposals how one innovation leads to another. That's our culture," he said. "We listen to our employees because we value the creative, caring thinking they bring to their work every day."