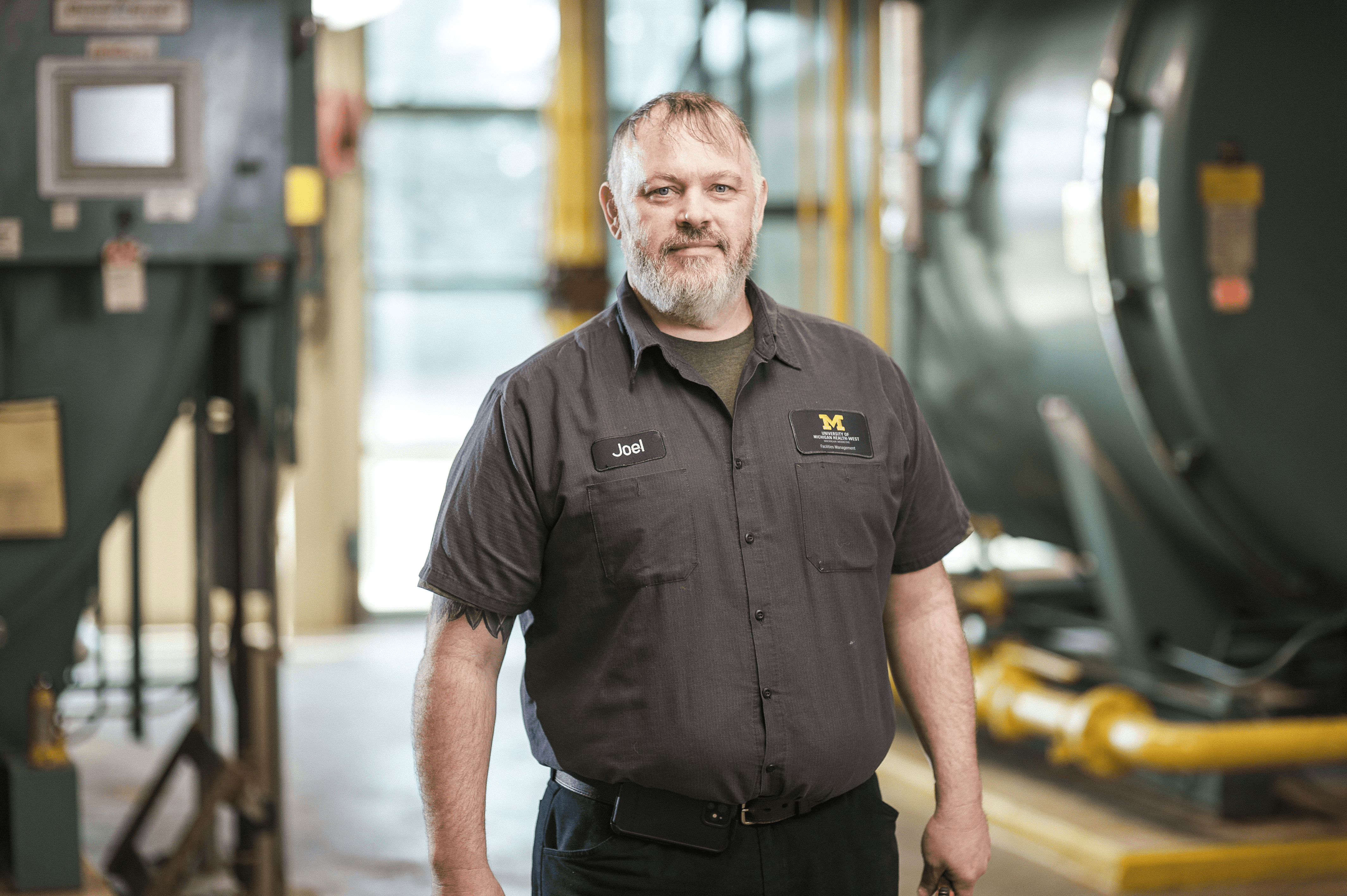 As a University of Michigan Health-West (UM Health-West) patient, Joel was so impressed by the friendliness of the UM Health-West staff, that he decided to join the team.
Joel is now a Maintenance Tech. In this role, he provides preventative and ongoing maintenance of the facilities and vehicle fleet.
"My responsibilities are to ensure comfortable, efficient, continuous and compliant facility operations," Joel said. "This includes repairs, training as well as supporting staff and guest experiences."
Joel credits learning from his colleagues as a pillar of his career development. He underscores the importance of being flexible and willing to listen and learn.
"There is a wealth of knowledge to be gleaned that will help you as you move throughout your career," he said.
Each day as a Maintenance Tech is different, which is one of the things Joel likes most about his role.
"I'm never doing the exact same thing twice," he said. "Every work order brings different challenges and new opportunities to learn."
Much of what Joel does at UM Health-West takes place behind the scenes. Despite the low profile, he understands that his work is vital to ensuring patients receive the best care possible.
"I hope I have a positive impact on the organization by ensuring that our staff can perform their jobs in confidence, knowing that they have a safe place to work," he said.
Joel is a Star Wars fan and is particularly fond of the original trilogy. When he's not at work, Joel enjoys faithfully cheering on the Detroit Lions, watching movies, reading and working on cars.
Be a part of a team that's transforming health care. You can view all of our open positions here.