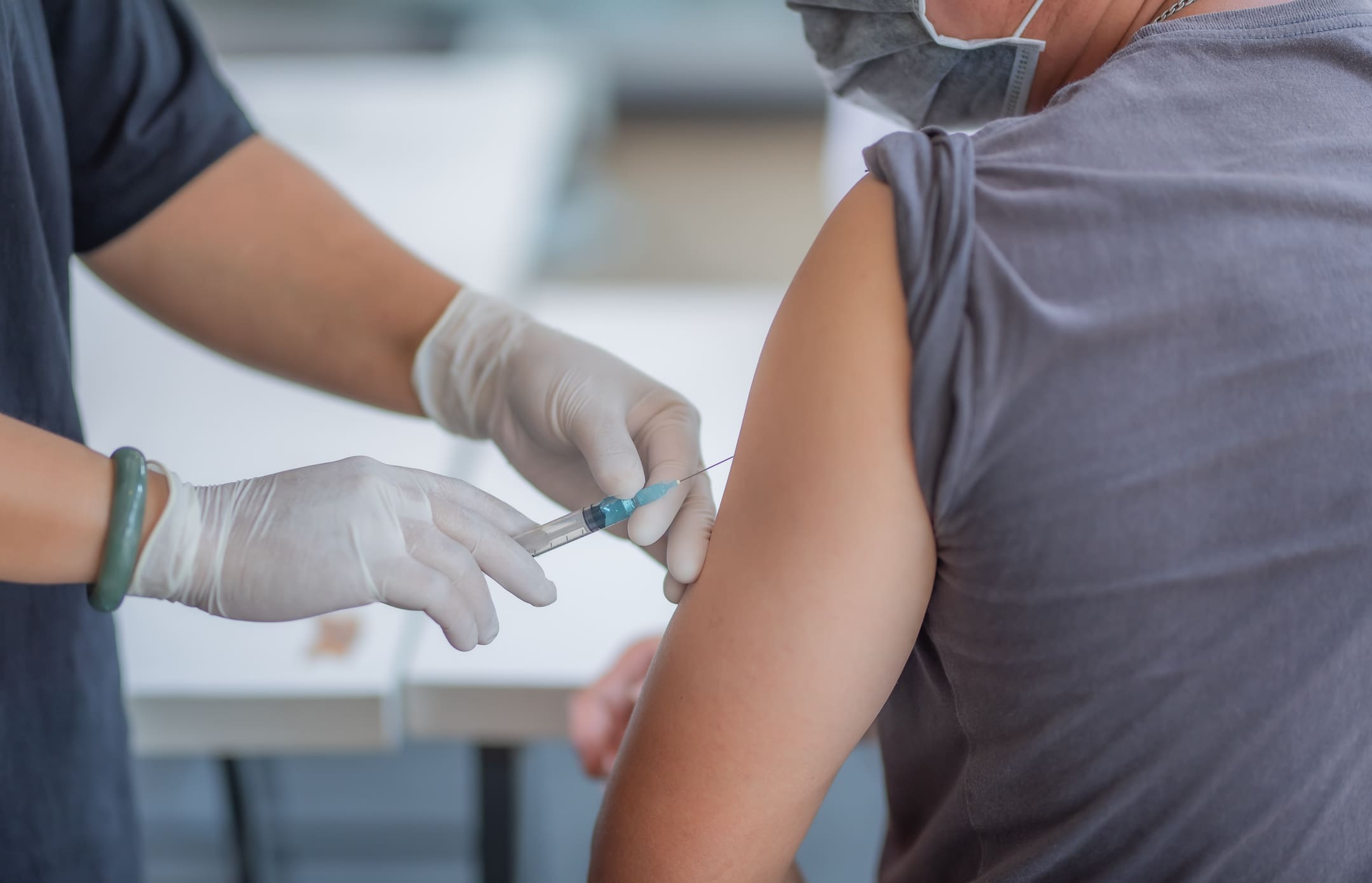 "Vaccines have saved hundreds of millions of people from dying," said Pai, president of the Metro Health Medical Group and Metro's chief population health officer.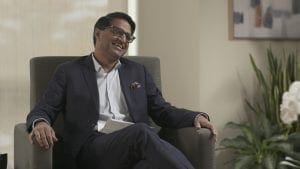 "In this country, things like polio have been eradicated. … But I've had relatives impacted by polio in my dad's and my mother's families," he said. "Vaccines have been taken absolutely for granted. I mean, we've eliminated polio, measles, mumps. Influenza has been mitigated, along with malaria, Neisseria meningitidis, shingles, varicella, chickenpox, hepatitis A, hepatitis B, papilloma virus, many others."
As the world once again pins its hopes on a vaccine – this time to stop the novel coronavirus – Pai saw an opportunity to contribute. So, he volunteered and was selected for the Michigan Medicine portion of the trial of the vaccine by Janssen.
"My call, as a healthcare leader and a physician, was 'how can I help?'" he said.
On the day he arrived for his injection, Pai spoke with the research coordinator and other participants about their motivation for volunteering. Many represented professions on the front line of the pandemic: physicians, nurses, emergency medical technicians, first responders.
There were many reasons for participating, including adding diversity to the demographics of the study. The research coordinator told him about Native Americans who signed up and Black physicians who volunteered. Pai himself is of Indian origin.
"All these different groups wanted to volunteer to help the community," he said. "That's important. If you look at the people that have stood up and said, 'I'm willing to take a little bit of risk,' it's those people with those diverse backgrounds.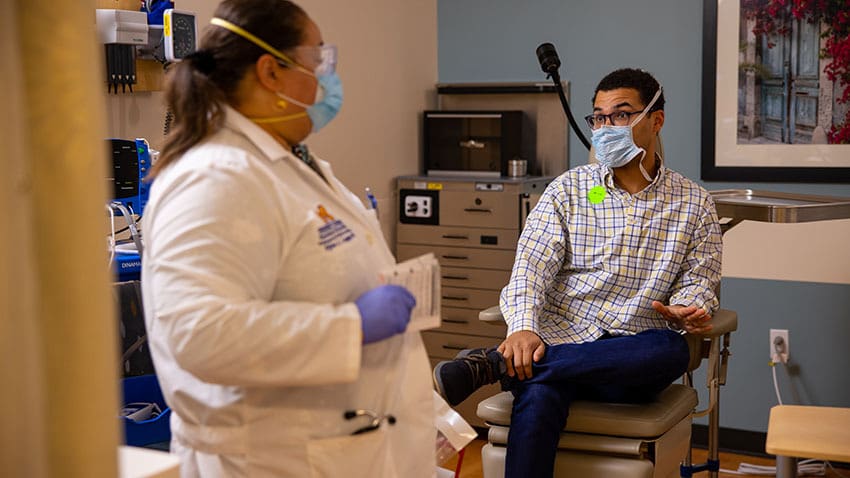 "Think about it: This vaccine is going to diverse groups across the U.S. This is going to go to Africa. It's going to go to India. It's going to go to Indonesia, Australia and wherever else. So, you need a diverse group of people to participate in these trials. Otherwise, people are going to say, 'None of the people in that trial were like me. How do I know if it's safe?'"
He received his shot in November, but still does not know it was the placebo or test vaccine.
Two things he does know: Vaccines are an essential strategy to defeat the pandemic, given the public's impatience with public health practices like wearing masks and staying apart. And the vaccine development and testing process are scientifically rigorous.
"I knew pretty early in the pandemic that speed to the vaccine was going to be really, really, really critical to provide that light of hope to the U.S. population and the world," he said, adding that the challenge facing scientists and regulators was, "Can we deliver suitable vaccine targets at 'warp speed,' but not cut corners?"
The answer? "I have extremely high confidence in this process," Pai said. "I have complete and utter confidence that no corner was cut."
For example, he said, it's important to understand that the trials – each involving at least 30,000 volunteers – were not designed by the pharmaceutical companies. They were designed by the experts at the National Institutes of Health and the Biomedical Advanced Research and Development Authority. The results will be reviewed by the Food & Drug Administration.
"It's not the pharmaceutical companies that determined the trial parameters to determine clinical efficacy," he said. "This is actually the federal government that has prespecified the parameters to determine clinical effectiveness. The U.S. government has a vested interest in making sure America can get through this crisis safely and to assure the public about the safety of the vaccines and drive high vaccination rates, which contribute substantially to herd immunity and the eventual abatement of the crisis."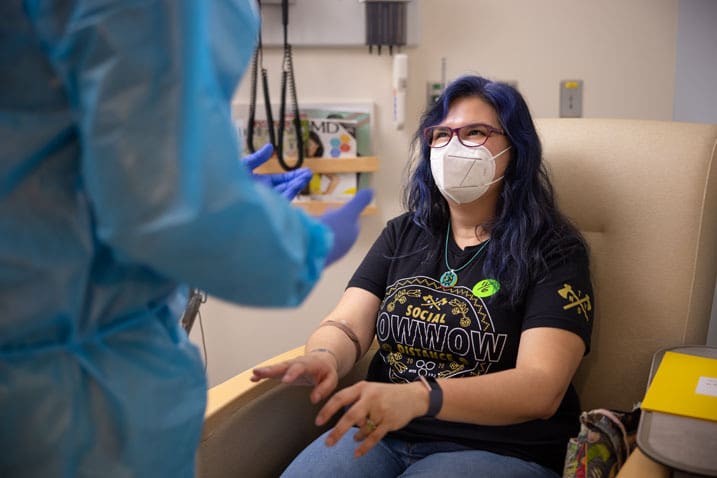 The Janssen vaccine is one of four leading candidates in the United States. The others have been developed by AstraZeneca, Moderna and Pfizer. The latter two, which reported efficacy of  at least 94 percent after completing large-scale trials, have applied for Emergency Use Authorization from the FDA.
It's foreseeable that millions of doses will be available for distribution in December, thanks to advance funding from the federal government that allowed vaccine production to begin as soon as researchers developed viable candidates, and prior to the vaccination approval by the FDA. Operation Warp Speed enabled vaccine production to begin in parallel with large scales trials, rather than waiting for their conclusion, Pai said. It was conceivable that the pharma companies could have started manufacturing vaccine that was not effective. Although that appears to not be the case, any potential losses related to that possibility were underwritten by the federal government. This took away the financial risk for pharmaceutical companies.
"That's why we have light at the end of the tunnel," he said.
On Day 29 after he received the trial injection, Pai will return to the research center in Brighton for more testing, which will reveal if he developed antibodies to the coronavirus.
"I'm grateful for the opportunity to participate," he said. "There's tens of thousands of people like me in total, but I feel good about the process.
"I think we're going to have multiple safe vaccines. We're going to have billions of doses made in the first half of calendar year 2021. And I think this pandemic is going to sunset in the back half of this next calendar year – assuming a high percentage of people get vaccinated."