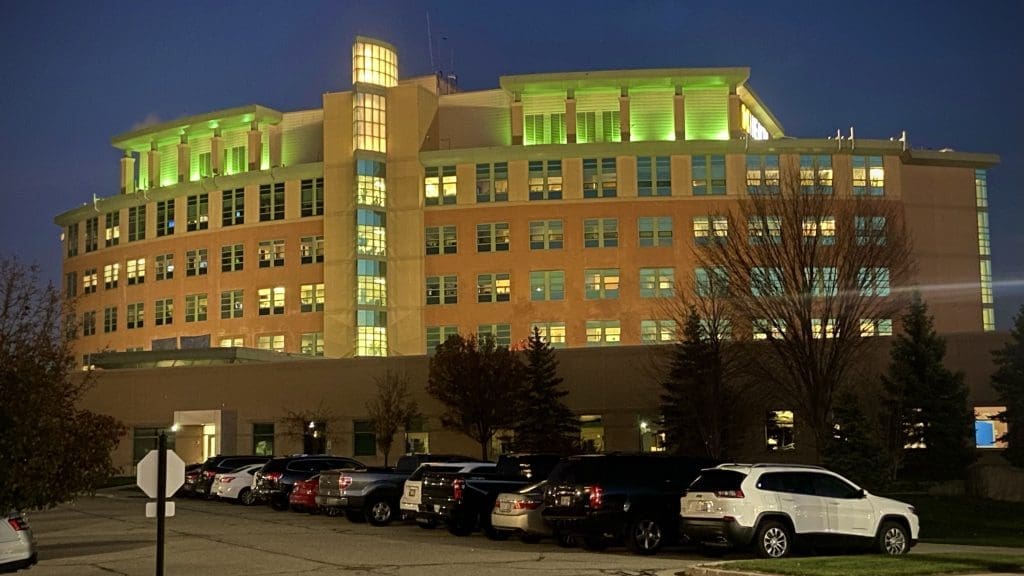 With the approach of Veterans Day, University of Michigan Health-West will change the illumination of its hospital tower to green Monday evening, shining a light on the need to support and respect all veterans.
The lighting change is in place the week of Nov. 7-13, covering the Veterans Day holiday on Nov. 11 and coinciding with Kent County's observance of Operation Green Light.
Operation Green Light, a national collaborative led by the National Association of Counties and the National Association of County Veteran Service Officers, launched this year. The intent is to show support for veterans and raise awareness about the resources that are available at the county, state, and federal level to assist them and their families.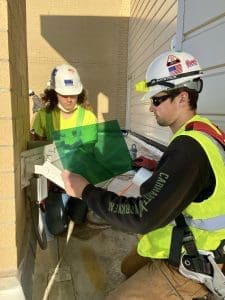 "We are proud to show our support for the many veterans we serve as patients – and those we work with as colleagues," said Steve Polega, chief nursing officer at University of Michigan Health-West and U.S. Navy veteran. "Respect for veterans runs deep in our culture."
Those close ties include having the U.S. Department of Veterans Affairs' Wyoming outpatient clinic on the hospital campus, Polega said. The VA clinic provides primary care and specialty health services, including mental health services, treatment for hearing loss, cardiology, dental care, gastroenterology, pain management, physical therapy, podiatry, women's health services, and more.
"Our hope is that Operation Green Light helps raise awareness about services from the VA and others, including Kent County Veterans Services, just as we hope to send a message of respect to all veterans," Polega said.