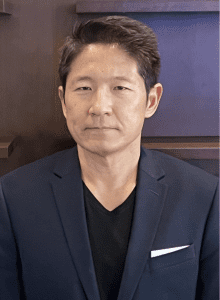 Dr. Hahn has been president and CEO of University of Michigan Health-West since 2018. An accomplished healthcare executive, Dr. Hahn has proven results leading system- wide change in challenging environments. He has published and presented on numerous healthcare topics and has national level expertise on healthcare policy, innovation and quality improvement.
Dr. Hahn earned a BA at the University of Michigan in Political Science, MD from Michigan State University College of Human Medicine, and an MBA from the Haslam College of Business at the University of Tennessee.
A pulmonary, critical care and sleep physician, Dr. Hahn completed his residency and fellowships at Mayo Clinic where he was a Mayo Foundation Scholar, Hartz Foundation Young Investigator Clinician-Investigator Fellow and a recipient of the
Mayo Foundation Burgher Family Fellowship in Pulmonary Medicine and a recipient of the Mayo Brothers Distinguished Fellowship Award.
A strong advocate for the transformation of healthcare delivery, Dr. Hahn currently serves as a trustee of the Committee for Economic Development, the public policy center of The Conference Board and serves as co-chair of its Healthcare Committee. He also serves on the boards of the West Michigan Policy Forum, the Economic Club of Grand Rapids and Davenport University.
A violinist growing up, Dr. Hahn strongly believes in the importance of the performing arts and community and serves as president of Opera Grand Rapids and on the board of the Grand Rapids Symphony.